The movie world has developed tremendously and created unconventional stories and fantasy universes. The creativity and imagination of filmmakers and screenwriters are endless; each year is marked by some awesome movies and documentaries.
While some students had to write movie reviews as assignments, other people who love watching movies want to share their opinion with their friends and not only. This necessitates the need to learn how to write a movie review
The community of movie reviewers is constantly growing, and platforms where you can post your movie reviews gain more popularity. There are only film critics, blogs, social media, and websites about movies, so the possibilities are diverse.
Many movies are valuable; what you write about them is a movie review. You can also focus on a character, which would be a character analysis.
Either way, writing about something you found awful or inspiring will help you improve your creative elements and writing skills.
But how to write a movie review? Is there an outline you should follow? Let's take a detailed look into this and discover a step-by-step guide to help you learn how to write a movie review.
People Also Read
What Is a Movie Review, and Which Is Its Purpose?
Many high school students think writing a movie review means summarizing the story and sharing their opinion.
While these are essential parts of movie reviews and the preparation needed ahead, movie reviews should present unbiased information.
This means that while you share your opinion on the movie, you must aim for objectivity.
Movie reviews are usually of two types: you liked or disliked the movie. Your movie review will make a difference when someone decides to watch the film.
This is why you should write your movie review, keeping in mind that readers have not seen it. Because by doing this, you will have an easier time analyzing what happened on the screen.
The main purpose of movie review writing is to support people in taking an honest decision about a specific movie. On the other hand, some teachers assign assignments to students consisting of movie reviews, usually choosing the movie.
Even though students know that teachers saw that movie, writing a step-by-step movie review that follows a clear structure is important.
Teachers can use this opportunity to test students' critical thinking and analysis skills by taking an unbiased approach. Besides, teachers will follow your vocabulary and writing skills because movie reviews are some of the students' favorite tasks.
So, there comes the question. How to write a good movie review? Are there any tips, tricks, or hacks you should follow to make it fabulous? Let's find out!
How to Write a Movie Review
When you need to write a paper, you might find yourself staring at a blank paper or screen.
No idea hits in, and at the same time, many ideas flow through your mind. Starting a project can be tough, but these tips help make it easier.
Watch the Movie or Documentary Twice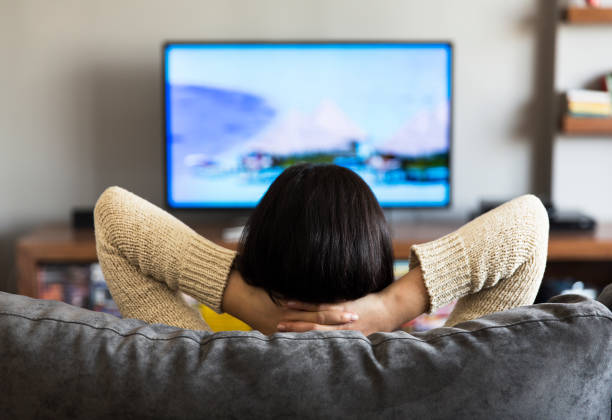 Too many ideas and unclear directions on what you want to write may overwhelm you. There are an entire story and details to observe in a movie that would help you organize your ideas easier. Watching the movie twice is advice many students avoid to do due to lack of time, tight deadlines, and so on.
Many students thus end up in a situation where they get inspired by other movie reviews on the internet. Some of them even copy-paste paragraphs of the content.
Even though this might sound like a good solution in the short term, teachers can identify plagiarism, and this comes with consequences.
Besides, how do you know that other students will not copy-paste the same fragments of the same movie review? Then plagiarism will be even more obvious, and the consequences you would have to support are severe.
Watching the movie twice comes with advantages. If you watch the story once, you will get a general idea of it. If you watch it again, you will notice new details.
Make a note of any small details, character traits, and useful background information while you're watching the movie. This will help you write a great review later.
Do not think that you will remember everything just from your memory. You might forget essential things, and overlooking them can make your movie review less valuable.
Do Your Research
Writing a movie review is not only about telling the story, presenting the major characters, and sharing your personal opinion on them. A movie review requires thorough research where you gather more data and information from backstage the movie.
This means finding out who the filmmaker and the team behind it are. More information about the characters, locations, and events that inspired the movie will help you understand it better.
At the same time, the motivation of the filmmakers to film the movie will help you enrich your experience. This information helps you stand out and provides more depth to your analysis.
Understand and Analyze the Movie
One of the essential steps when it comes to movie reviews is understanding the movie. Most students will fall into the trap of starting to write a movie review even if they do not completely understand it. This will likely result in a chaotic presentation of ideas and opinions.
So, the next step is understanding and starting the analysis of the movie. If there is something regarding the action, the character, or any other detail, clarify it before starting.
Watch the movie again, watch only some scenes from it, gather more information, and read more about the plot and the filmmaker's motivation. Anything that will help you get a clear and good idea of the movie will help you nail it from the beginning.
Make an Outline
Outlines are important for movie reviews and any long piece of content you will need to write. Outlines help you organize your ideas and also give structure to your review.
This allows you to control what information is shared, the order of sharing, and the main ideas that are communicated.
A review outline will help you build your movie review in a structured and cohesive way; it is not a waste of time. Once you have your outline, starting a movie review and writing your film review is easier. The plan should have a logical and easy-to-follow direction.
It would be best if you always started with the introduction, where you could share a few basic details about the movie. For example, the name of the main actors, the director, the screenwriter, the year, and the title.
Your movie review should give an overview of the ideas it will analyze in just one paragraph.
Then, you should present the summary of the movie and analyze elements of the plot and creativity, such as the colors, filming techniques, and many more. Share your opinion on the movie, supporting it with examples and facts. End the review with a strong conclusion.
The Power of Examples
A movie review would be poor and ineffective if it would not have examples. To write a good movie review, you should share your ideas and opinions on the film and support them with examples. This will make your review more objective. If you consider some holes in the story, present some examples.
If you think some actors or characters ruined the story or added great value, present them, and show examples. It is important to have proof for your arguments and show your readers that you can objectively analyze the movie.
The goal of your movie review is to convince people to watch or not watch a certain movie. Keep this in mind as you write your review.
The Quality
The quality of the movie should also be discussed, as well as one of the scenes and the release date. Analyze the current and past state of the movie industry and present the strategies used. Maybe it has used new techniques and strategies on motion pictures or just got inspired by past ones.
Example Movie Review Papers
Babel Movie Review by Alejandro Gonzalez Inarritu
Babel-movie-review-2-5

Movie Review of "Jaws" by Steven Spielberg
Movie-Review-of-jaws-1

Conclusion
Writing a movie review can turn out to be a challenging process, especially if you do not know where to start. Following this step-by-step guide is important because it helps you give structure to your movie review. It also helps you avoid common mistakes during the writing process of the movie review essay. It is important to keep a persuasive vocabulary and style of writing while also aiming for objectivity.